Minnesota's HF 100, which would legalize marijuana for everyone 21 and older, has now been passed by 23 legislative committees.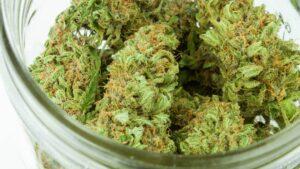 Filed by State Representative Zack Stephenson in the House with a companion bill in the Senate, HF 100 would allow those 21 and older to possess up to two ounces of marijuana and grow up to eight plants for personal use. The measure would also establish a regulatory framework for licensed retail marijuana outlets. It has now been passed by 13 House committees out of the 14 necessary to put the measure to a vote by the full House of Representatives.
The companion bill (SF 73), filed by Senator Lindsey Port, has now been passed by 10 Senate committees out of the 18 necessary for a full Senate vote. However, given the measure was amended in its most recent Senate committee it will need to be revoted on by some of the committees it's already been approved by before it can advance to full House and Senate (the amendments, which mostly relate to specific licensing rules, do not change the core of the bill).
"Minnesotans deserve the freedom and respect to make their own decisions about cannabis—and this bill is about providing them with that opportunity", says State Representative Zack Stephenson, the bill's sponsor in the House. "It's time. Minnesotans are ready, Our current laws related to cannabis are doing more harm than good."
The measure would establish a state Cannabis Management Office to oversee the legal marijuana market. The measure would establish an 8% marijuana excise tax, which would be added to the state's standard 6.8% sales tax.
The proposal has now been passed by the following committees in the House and Senate:
House Transportation Finance and Policy Committee
House Economic Development Finance and Policy Committee
House Public Safety Finance and Policy Committee
House Health Finance and Policy Committee
House Education Finance Committee
House Human Services Policy Committee
House Workforce and Business Development Finance and Policy Committee
House Agriculture Finance and Policy Committee
House Environment and Natural Resources Finance and Policy Committee
House Commerce, Finance and Policy Committee
House Judiciary Finance and Civil Law Committee
House Labor and Industry Finance and Policy Committee
House State and Local Government Finance and Policy Committee
Senate State and Local Government and Veterans Committee
Senate Labor Committee
Senate Human Services Committee
Senate Health and Human Services Committee
Senate Transportation Committee
Senate Environment, Climate, and Legacy
Senate Agriculture, Broadband, and Rural Development Committee
Senate Jobs and Economic Development Committee
Senate Commerce and Consumer Protection Committee
Senate Judiciary and Public Safety Committee