There was CA$395 million ($287 million) in legal marijuana and marijuana products purchased in Canada in January, a 14% increase from January, 2022.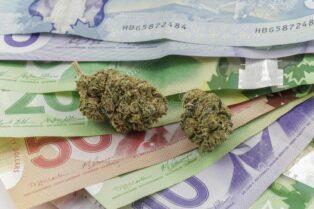 Although the total number of marijuana sales is up from last January, it's down 7% from December. Sales in December reached a monthly record of CA$425.9 million. This is according to data released by Statistics Canada.
The province with the most marijuana sales in January was Alberta with CA$69.5 million, followed by British Columbia at $60.6 million and Quebec at $49.5 million.
Continue reading
Thank you for reading The Marijuana Herald! You can sign up for our newsletter at the form below, and you can find more news stories by clicking here.