The Ontario Chamber of Commerce, which has over 60,000 members across Ontario, is calling on the government to explicitly allow "cannabis consumption establishments" (aka marijuana lounges).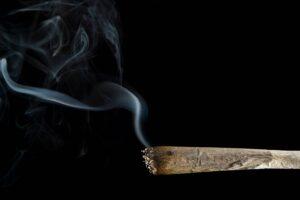 The Chamber put forth several recommendations as part of their 2023 Provincial Budget Submission that they feel will address some of the key hurdles that are preventing the marijuana industry from modernizing and growing. One of those recommendations is to "Facilitate cannabis consumption establishments and implement special occasion permits." This would allow lounges where marijuana (and likely food and drink products) can be purchased and consumed on-site, something that is currently prohibited.
"In the three years since recreational cannabis was legalized in Canada, it has quickly emerged as one of Canada's fastest-growing sectors and has since contributed over $43 billion to our national GDP", states the chamber's report. "Yet major hurdles – including an overly restrictive regulatory regime – inhibit economic growth, deter investment, and squeeze margins for producers and retailers alike."
With this in mind, the chamber put forth a list of recommendation that they're encouraging the government to take.
Those recommendations include:
Work with the federal government to ensure regulations strike the appropriate balance between safeguarding public health and ensuring cannabis companies can develop a distinct brand and product offerings that can effectively compete with illegal actors.

Modernize regulations to allow licensed producers and retailers to have a direct relationship.

Pursue lost tax revenues from underground markets, and establish tougher penalties for noncompliance, coupled with intensified audits.

Require the Ontario Cannabis Retail Store to provide quarterly updates on their progress around the 16 recommendations in the Auditor General's value-for-money audit report released in December 2021.

Facilitate cannabis consumption establishments and implement special occasion permits.

Address issues related to the clustering of cannabis retailers by:

a. Informing the prospective store owner what stores are or may be opening around their proposed location at the start of the application process.

b. Developing a heat map on the Alcohol and Gaming Commission of Ontario's (AGCO) website, which includes newly approved stores and applications that have been submitted for a retail license, to allow for more informed business decisions.

c. Allowing for the market forces of supply and demand to take effect.
The chamber's full budget submission can be found by clicking here.