The global market for hemp is currently valued at $6.87 billion with expectations that it'll grow to be worth nearly $20 billion by 2030.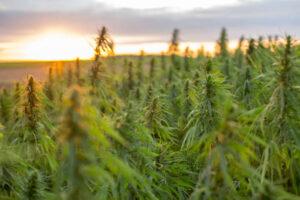 This is according to a new Global Hemp Market report conducted and published by Cognitive Market Research. The anticipated growth represents a compound annual growth rate of 22.6%.
"Hemp is considered one of the most versatile and sustainable crops since every part of the plant can be used for one or more purposes", states the report. "For decades, hemp seed has been cultivated to make everything from building materials to textiles. Its wide-reaching growth potential is now beginning to be embraced and utilized by many organizations. Hence, the production of hemp seeds "has increased and they have become a product with an important and growing market."

The report notes that "The hemp market is gradually gaining legalization and deregulation. For instance, Google has opened the door and will allow the advertising of hemp and topical CBD products in California, Colorado and Puerto Rico under an update to its policies on "Dangerous Products and Services and Healthcare and Medicines."
Major findings during the study of the Hemp Market:
Organic segment is projected to garner significant market growth during the forecast period
Hemp seed held the maximum share in the hemp market as it is gaining much attraction in the food and nutraceutical markets because of its high nutritional values. Further, it is used in lotions, shampoos, soaps, bath gels, and cosmetics which is propelling its growth
In terms of application, the textile segment dominates the market by revenue. The prime reason being wide usage of hemp in making t-shirts, dresses, hoodies, underwear, socks, other forms of apparel, and other household textiles
The 

Asia Pacific

 region accounts for the maximum share of the hemp market. This is because of the active involvement of countries like 

China

, 

India

, 

Japan

, Korea, 

Australia

, 

New Zealand

, and 

Thailand

 in the production of industrial hemp

North America

 shows the highest growth rate in the hemp market during the forecast period owing to the gradual relaxation of laws surrounding the cultivation, processing, and production of hemp products
Major industry players are investing heavily in R&D activities to achieve high yields from cultivation. For instance, The Scottish National Investment Bank has increased its investment in an 

Edinburgh

 company that makes hemp fiber-based insulation for the construction industry
Hemp Industry Statistics:
| | |
| --- | --- |
| Global Hemp Market | 2022 |
| Global Revenue (USD Billion) | 6.87 |
| CAGR – (2023-2030) | 22.6 % |
| Key Source Share | Conventional: 69.7% |
| Key Type Share | Seed: 32.2% |
| Key Application Share | Textile: 28.2% |
| Key Regional Share | Asia Pacific: 34.2% |
List Of Key Companies in the Hemp Market
Parkland Industrial Hemp Growers Cooperative Ltd.
CBD Biotechnology Co.
Botanical Genetics, LLC
Marijuana Company of America, Inc.
HempMedsBrasil, Terra Tech Corp.
American Cannabis Company, Inc.
HempFlax B.V.
Ecofiber Industries Operations
Plains Industrial Hemp Processing Ltd.
Others
A different report released last month came to a similar conclusion as this new report, concluding that the global hemp market is worth $4.13 billion and is expected to grow to $16.75 billion by 2030.