10 years ago Washington State and Colorado, on the same night, became the first states to legalizing marijuana. According to new data, this has resulted in considerable tax revenue for both states.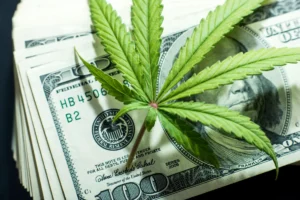 According to data released by the Colorado Department of Revenue and the Washington State Liquor and Cannabis Control Board, the combined total tax revenue garnered from legal marijuana sales between the two states is $4.9 billion. Keep in mind that although voters legalized marijuana in November, 2012, legalizing marijuana stores weren't operating until some months later.
As of the end of October, Colorado has made $2,296,609,287 in tax revenue from $13,565,124,088 in marijuana sales. This includes the sale of dried marijuana flower, prerolls, edibles, concentrates, topicals and other marijuana products.
Continue reading
Thank you for reading The Marijuana Herald! You can sign up for our newsletter at the form below, and you can find more news stories by clicking here.